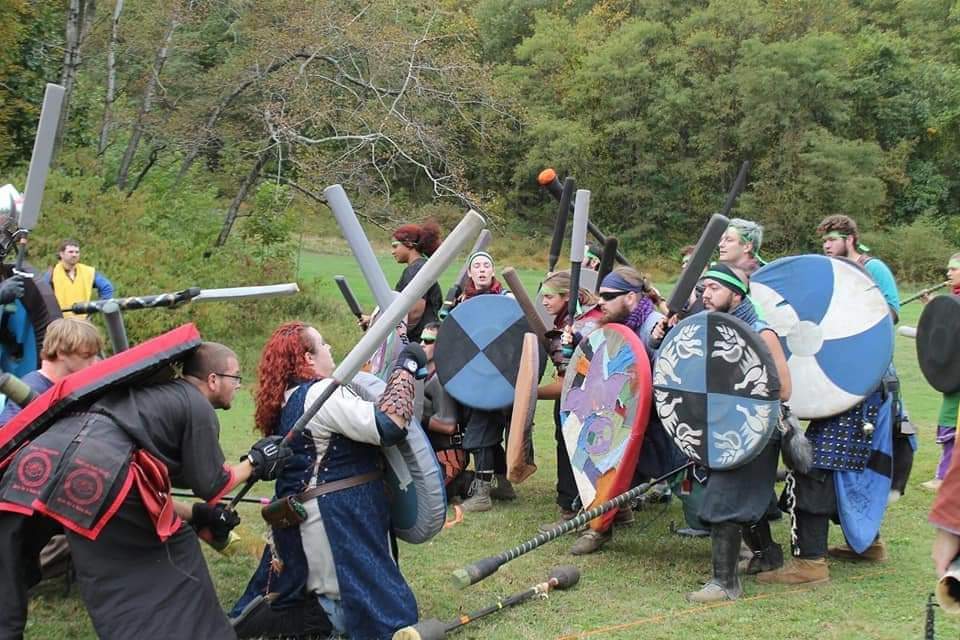 Running of the Bloodwolves III
174
174 people viewed this event.
Mark your calendars!
Come join Blood Horde and Wolves of Asgard in the Town of Umshet for a weekend of full contact Live Action Role Play! Camping. Hard hitting day and night battles. All day roleplay shenanigans and night life with new and old characters to interact with. Bardic Competition. Vendors. Day Board at the Tavern of the Whistling Wench. Saturday Evening feast.
Lots more information to come!
Preregistration is REQUIRED FOR FEAST. Vaccine is REQUIRED for the event.
Pre-Registration Pricing:
Location: Mountain Pines Campground 1662 Indian Creek Valley Rd, Champion, PA 15622
*Covid-19 Precautions*
For the safety and security of all attendees to this event, RotBW is *REQUIRING PROOF OF FULL VACCINATION* in order to attend the event. This is in order to ensure the health of those who cannot physically be vaccinated not by choice, but by age or medical restriction.
Vaccinated individuals must present their vaccination card with valid photo identification UPON ENTRY AT TROLL. No personal information will be recorded.
Individuals who are physically incapable of vaccination due to a medical condition must provide a written doctor's excuse at time of event registration on the website. If vaccination status changes, simply bring valid vaccination card to event. No personal information will be recorded.
If you are uncomfortable with this policy, we hope to see you next year when we reach safer levels of vaccination for people who do not have the ability to choose.
**DAY EVENTS**
(Will be updated closer to event date)
Vendor List-
Umshet Cafe will be offering, for purchase, 3 meals a day.
Fantasy Cupboard
Brothers Cross Trading Co.
Heads or Tails
Chase the Myth
Tiny Warpath
(Will be updated as vendors are approved)