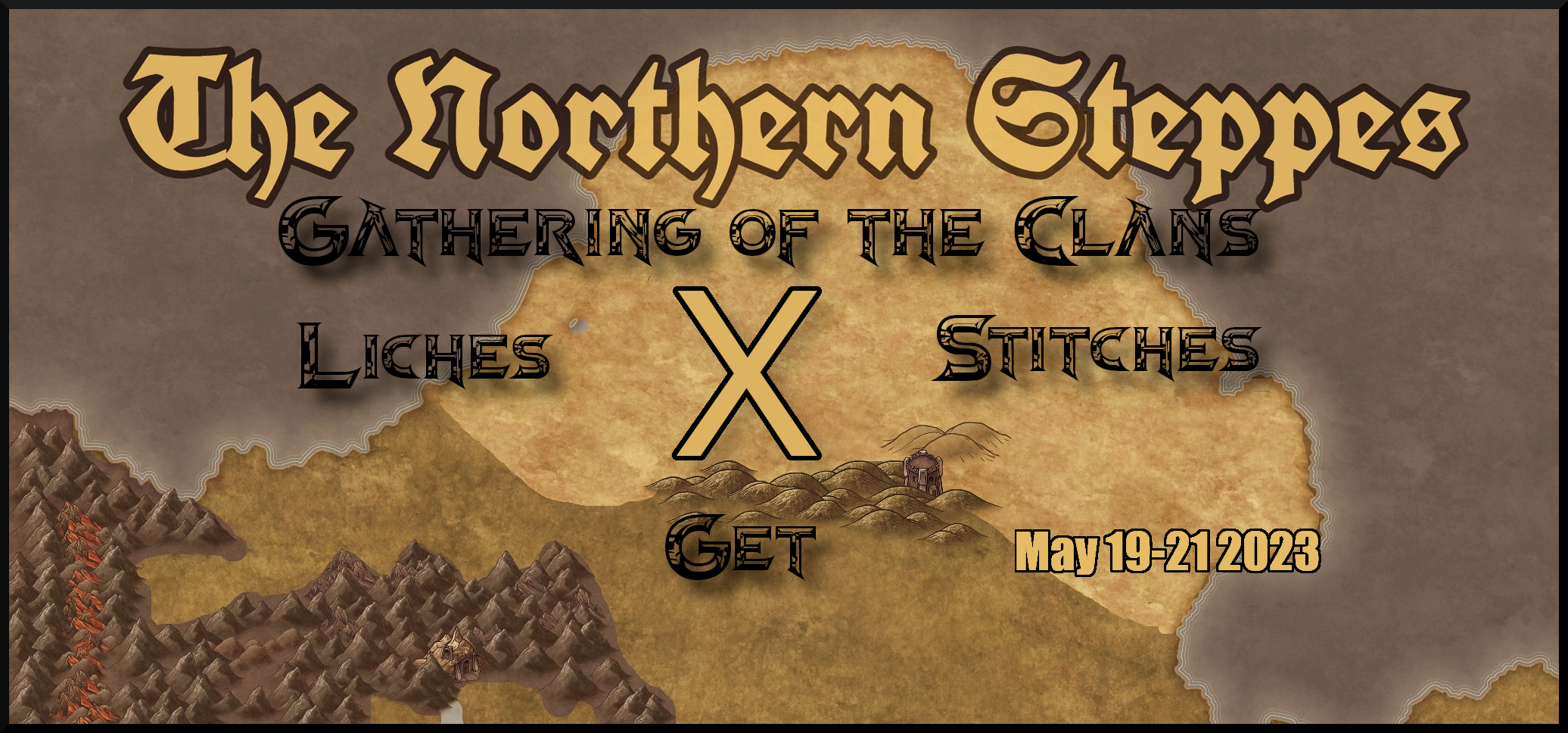 GOTC 10: Liches Get Stitches
66
66 people viewed this event.
Come join the Northern Steppes as we celebrate ten years of GOTC! Join us for a weekend of fighting, tavern games, bardic tournaments, Arts and sciences, scavenger hunt, feast, the PITS OF CHAOS and an auction Saturday night!
The Northern Steppes has enjoyed relative peace for a few years.
The Gathering of the Clans has been a high point of trading, friendly but fierce competition and overall good times to decide on the next clan to lead the Steppes.
The Bear King has enjoyed a long tenure as chieftain over the steppes, but a dark cloud begins to loom on the horizon.
Rumors have begun popping up about sightings of undead creatures bearing the visage of the Stag clan, long since purged from the area destroying villages. Scouts have been dispatched to the areas in question, the ones that returned have found buildings and homes in ruin, dead cattle and burnt fields but no bodies. Claw marks on pieces of what used to be doors.
As the Gathering of the Clans looms closer, a messenger of bones brings forth a scroll sealed with the image of the Stag lord. The messenger is dispatched and the note only has one word on it, written in blood.
PREPARE